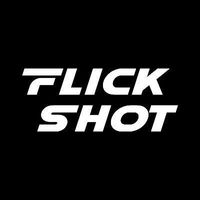 FLICKSHOT
About
---
FLICKSHOT is an incubator based in Dubai, United Arab Emirates that supports web3 entrepreneurs. We support the web3 industry by supplying risk money for the seed phase, including assisting web3 entrepreneurs to relocate and set up companies when taking on the challenge of going abroad from Japan. In addition, we will invest in global startups and support partnerships by taking advantage of Dubai's excellent location, which makes it easy to reach global markets such as India, Africa, and Europe, as well as the Middle East.
Team
---
Two partners, both venture capitalists with backgrounds in Japan and globally, with investment and support experience in the seed area, will support the web3 startups.
Michito joined F Ventures in 2017 and has been instrumental in fostering the startup community, including serving as the head of TORYUMON, one of the largest student startup events in Japan.In 2019, he joined East Ventures to actively invest in 20 seed-stage startups, mainly in the web3 and gaming areas.In May 2022, he moved to Dubai and founded FLICKSHOT there.
Yoshiaki joined bitFlyer in 2017 . He has been involved in a wide range of activities .In 2019, he joined CyberAgent Capital, a seed investment firm in Japan and North America, China, and Southeast Asia, where he gained practical experience investing in and supporting early-stage startups.In September 2022, he will move to Dubai as a founding member of FLICKSHOT.
As a founding member of FLICKSHOT, Ryohei is in charge of research and community management in Dubai and Japan. He is familiar with the gaming domain and has been concurrently working with CA GameFi since 2023.
Projects backed by FLICKSHOT
---
Company
---
| | |
| --- | --- |
| Company Name | FLICKSHOT FZCO |
| Managing Partner | Michito Fukukai |
| Address | IFZA Dubai-Building A1 001, Silicon Oasis, Dubai, UAE |
| Our Business | Global web3 startups accelerator |
Contact
---
Mail:fukukai@flickshot.ae